St Catherine's crew undertook a casualty care exercise with our casualty mannequin
07/08/2022
Visitors to the Ecrehous reef may have noticed some unusual activity on Sunday as the St Catherine's inshore lifeboat crew undertook a casualty care exercise with our casualty mannequin.


The scenario was that a client from one of the private tour operators had slipped and required a medical assessment and evacuation. On arriving at the scene, the crew found the casualty unresponsive and so administered emergency care; whilst the conditions were benign, the crew needed to
consider spinal injury, internal bleeding and potential heatstroke as possible issues, as well as looking after their own well-being (dry suits can get extremely hot).

'Fred' was treated and extracted by stretcher.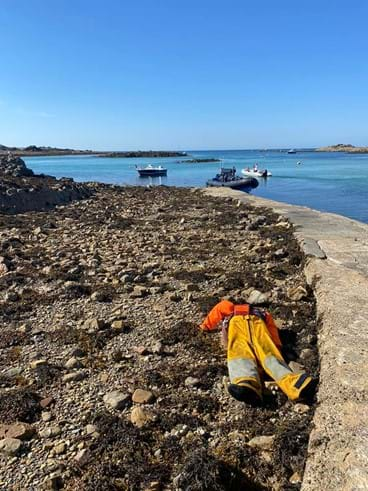 « All News