L'Ecume II
11/12/2022
Both the inshore and all-weather St Helier RNLI lifeboats and the all-weather lifeboat from St Peter Port joined in the multi-agency search for the crew of L'Ecume II on Thursday 8 December, together with numerous other search and rescue assets and members from the Jersey fishing fleet. Both of the St Helier lifeboats were on the water 14 minutes after the crew were paged at 5.43am on the Thursday morning. The all-weather lifeboat from St Helier resumed the search early on Friday 9 December and was eventually stood down by Jersey Coastguard, returning to the station at 6pm.

Some of our crew knew the skipper of L'Ecume II personally and all of our crew share in our island community's sense of shock at this tragedy and, whilst RNLI Jersey was not involved, at the events which unfolded at Pier Road on Saturday morning.

In addition to their being part of the search for the crew of L'Ecume II, the St Helier all-weather lifeboat was also involved in two additional taskings which both occurred after the lifeboat had been stood down from that search. The first of these was on Thursday evening, assisting a sailing vessel with engine problems and the other recovering two persons cut off by the tide at Elizabeth Castle. In total, the two lifeboats were at sea for over 38 hours on Thursday and Friday.

RNLI Jersey's thoughts and deepest sympathies are with the families and friends of the crew of L'Ecume II.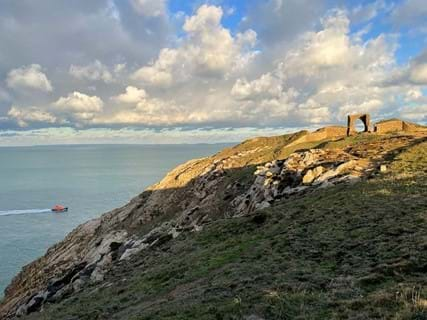 « All News