St Helier crew called to action during the Jersey Boat Show
The St Helier crew were called to action during the
Jersey Boat Show
today when a 46-foot sailing boat was reported to be stuck on fishing gear south of Minquiers.
Jersey Coastguard
requested the launch of the St Helier all-weather lifeboat, interrupting the boat show event.
The RNLI crew quickly sprang into action, getting all members of the public off the Tamar-class all-weather lifeboat and preparing the boat and themselves for launch. On arrival at the scene, the RNLI crew
were able to see the rope caught on the casualty vessel, and the Y-Boat was launched. The RNLI crew were able to cut away the lines, freeing the rudder and propeller.

The sailing vessel's rudder and propulsion were checked, allowing it to continue on its way to France. The ALB returned to St Helier and was made ready for its next service.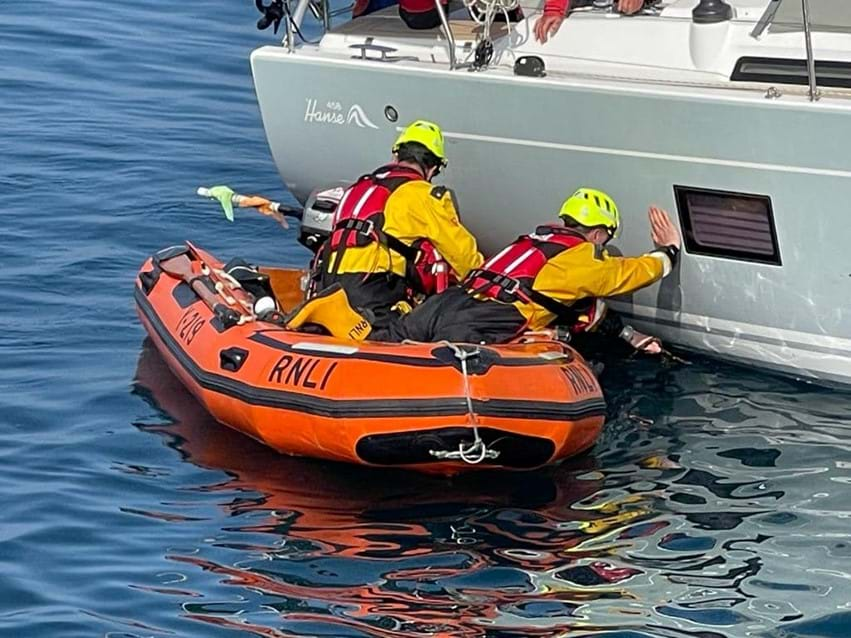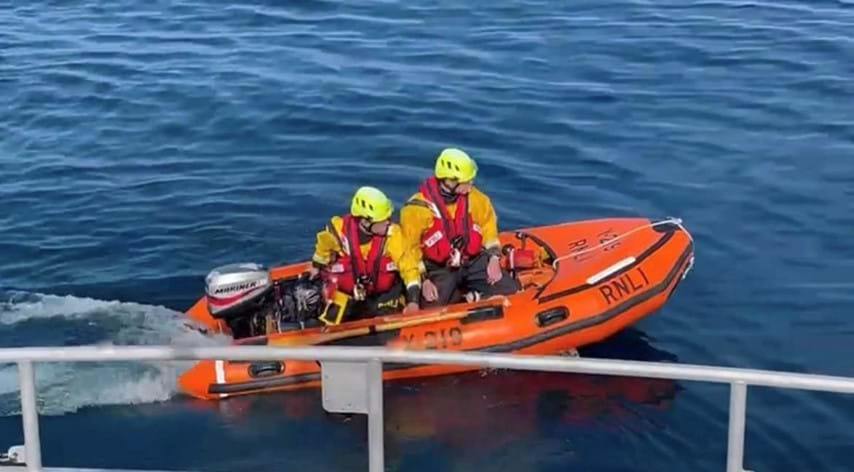 « All Reports