St Catherine's ILB assists 16ft boat that had struck rocks and was taking on water
The St Catherine's ILB was paged yesterday evening just before 6:00pm after a 999 call was received by Jersey Coastguard. The call was from a 16ft boat that had struck rocks at the Ecrehous and the vessel reported it had lost power and was taking on water.

St Catherine's ILB conducted an immediate launch and proceeded to the main island as the casualty vessel could not provide an accurate position. Jersey Coastguard also tasked Channel Island Air Search, Jersey Fire and Rescue Service and the JLA to assist in locating the casualty.

Jersey Coastguard reported that the casualty had one flare left after firing off all their others. Once on scene the crew on the Atlantic 85 ILB launched 1 illumination flare and waited for the casualty to respond with their last remaining flare. That flare never came, and the casualties were no longer contactable on their mobile phone.

After investigating multiple reflective items throughout the reef, Channel Islands Air Search reported a vessel meeting the description 3 miles north of the Echrehous.

The St Catherine's ILB proceeded to the reported position and located the casualty vessel.

With a strong smell of petrol and the two people onboard showing signs of shock and early signs of hyperthermia they were both evacuated, and casualty care immediately commenced. The St Catherine's crew took the casualties back to a waiting ambulance at St Catherine's and the JLA towed the casualty vessel back.

This is a great example of teamwork by four different SAR organisations in the Channel Islands.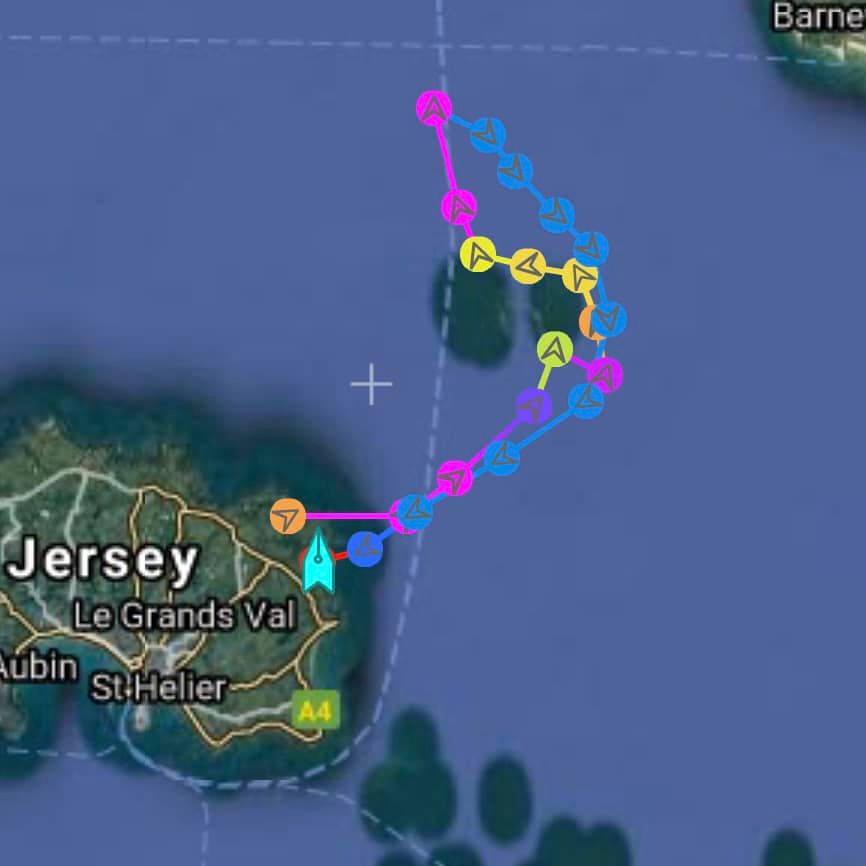 « All Reports