ALB launched to assist 42-foot sailing vessel
The St Helier all-weather lifeboat (ALB) was requested to launch by Jersey Coastguard to assist a 42-foot sailing vessel with two persons on board, which was taking on water to the northwest of Corbiere yesterday evening.


Upon arrival at the casualty's location, the crew initially monitored the situation as the casualty had the ingress under control and was willing to continue to St Helier with the ALB escorting. However, after discussions between the crew and the casualty,
the decision was made to transfer two crew members and a salvage pump to the casualty vessel in case the ingress worsened.
Once the salvage pump was transferred, the St Helier crew escorted the yacht back to St Helier. After the yacht was safely tied up alongside, the St Helier crew made their way back to their berth and prepared the boat for the next service.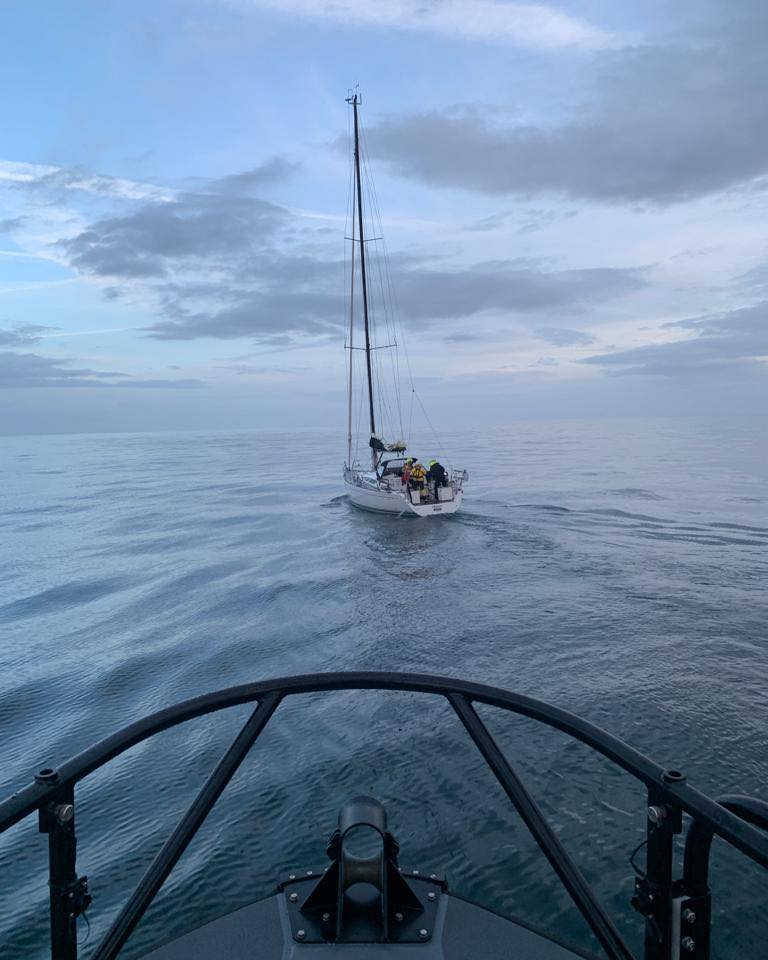 « All Reports