8 hour shout for St Helier lifeboat crew
At 12:10pm yesterday, the St Helier all-weather lifeboat was requested by Jersey Coastguard for the second day in a row. This time to assist a 17-metre fishing vessel which had a fouled rudder and was unable to steer. The fishing vessel was located 10 miles to the west of Corbiere lighthouse.


The crew launched the Tamar-class all-weather lifeboat and made way to the casualty position at best speed in the moderate conditions.


The crew arrived on scene with a north-easterly force 5-6 wind blowing and assessed the situation. The vessel had fouled its rudder on fishing gear and attempts to free the rudder by the lifeboat crew were unsuccessful. As there was the potential for water ingress, the salvage pump was transferred across with a crew member and made ready. Due to conditions and size of vessel becoming a navigational hazard, the Coxswain determined the safest course of action was to tow the vessel back to St Helier.


With the tide and wind against the lifeboat crew and the large 96 tonne vessel under tow, the initial estimate for the tow back to St Helier was 10 hours. Fortunately, as the tide turned the crew were able to pick up speed. However, it still took 7 and a half hours to return to St Helier. With 15 feet of fishing gear under the vessel, the Ports of Jersey workboat, Halcyon, assisted manoeuvring the fishing vessel onto their berth.


The crew that remained on dry land were on hand to prepare a delicious chilli con carne for the ALB crew to tuck into whilst the boat was made ready for her next service.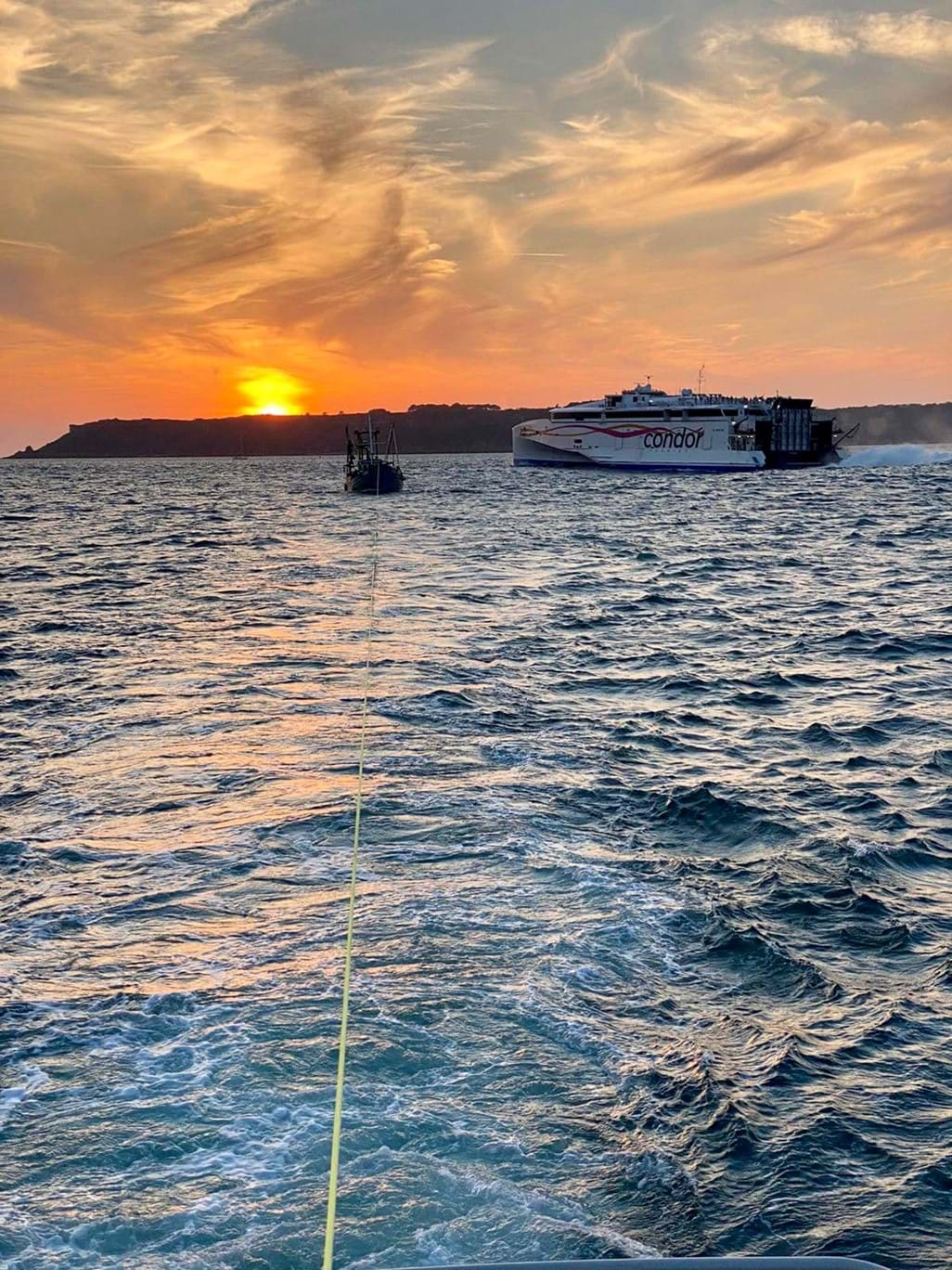 « All Reports